I moved to Dubai in 2015. Since I made this beautiful and progressive city my second home. I've been asked if I moved knowing the opportunities and challenges that this city could hold. After six years, I have an answer.
Last year, HH Sheikh Mohammed bin Rashid Al Maktoum, Vice President and Prime Minister of the UAE and Ruler of Dubai, presented an example while discussing how fast-paced Dubai is as a city, saying that when a gazelle wakes up in Africa, it makes sure to outrun the fastest lion in order to survive. When a lion wakes up in the morning, it makes it a mission to outrun the slowest gazelle, otherwise it will starve. He went on to say that whether you're a lion or a gazelle, you should start running towards your goals if you're in Dubai.
A city that never sleeps
Dubai is a city that never sleeps, and the city's burgeoning construction industry is no exception (literally!). This was evident during the Covid-19 pandemic, when construction continued on various projects around the city including the mammoth 4.38km2 Expo 2020 Dubai site, despite a multitude of challenges and delays.
The construction industry in Dubai is vitally important in terms of its contribution to the city's economic development and GDP.
From integrated and sustainable roads and transportation systems to villas and skyscrapers, schools and universities to hospitals and other healthcare facilities, construction has shaped the past and present of the emirate. Now, the sector is gearing up to make Dubai the world's best city to live in by 2040.
The implementation of the Dubai 2040 Urban Master Plan has a major role in achieving the goal.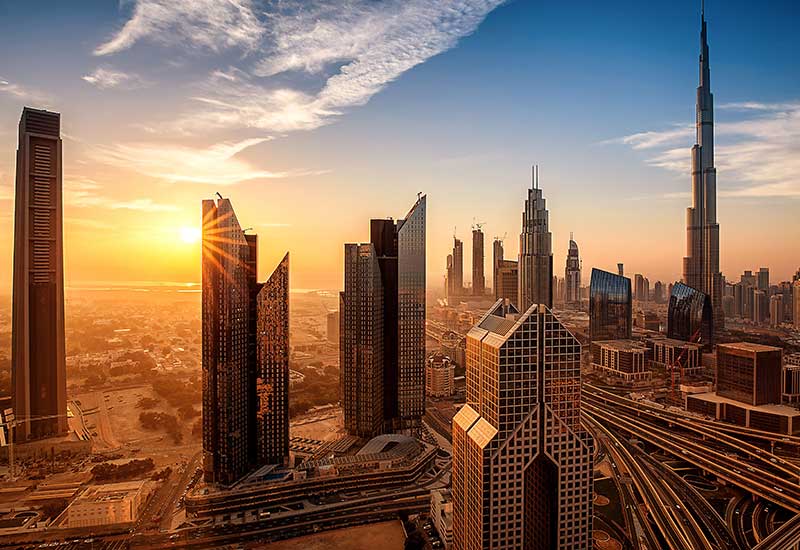 Designed to make Dubai the city with the world's best quality of life, the plan aims to provide the highest standards of urban infrastructure and facilities for citizens, residents, and visitors.
The plan proposes over 120 strategic projects and initiatives through direct government investment, partnership with the private sector, and by attracting foreign investments.
These projects and initiatives are focused on developing and improving infrastructure, upgrading Dubai's urban areas such as Deira and Bur Dubai, Downtown and Business Bay, Dubai Marina and JBR, and two new centres: Expo 2020 Centre and Dubai Silicon Oasis Centre.
Supporting the fulfillment of this ambitious plan is the allocation of $1.4bn (AED5.2bn) for construction projects from a total expenditure of $49.3bn (AED181bn) in Dubai's general budget for 2022-24.
Smart city, smart infrastructure
Our cover story for the month of February focuses on the budget allocation for construction projects and provides critical insights from industry experts about its positive impact in boosting Dubai's construction and real estate sectors, and thereby the economy.
The expected number of new projects in the market further strengthens Dubai's ambitions to provide the best infrastructure, residential, leisure, and education facilities.
Over the years, Dubai has built bigger and smarter and it aims to build even better and more sustainably to become the world's best city by 2040.